-------------------------------
Time: 45mins
Total Time : 5hrs 15mins
-------------------------------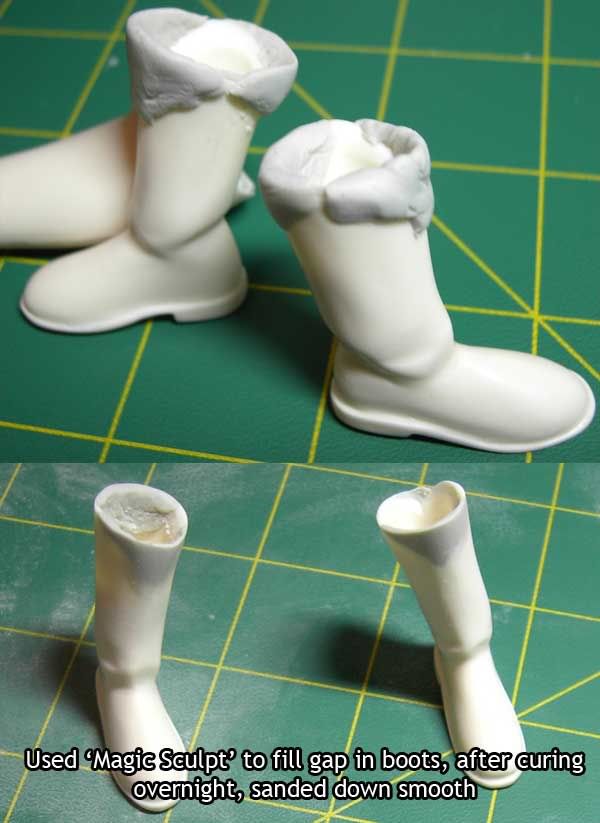 I leveled off the boots last night with some 'Magic Sculpt', this was left overnight to cure. I had some extra time tonight so a fair bit more was achieved than expected! Sanded down the 'Magic Sculpt' now the boots are done. I will probably add some wire or something to them later on down the track so I can get those red rings that are around each boot. I'll check out the hardware store sometime to see what I can find.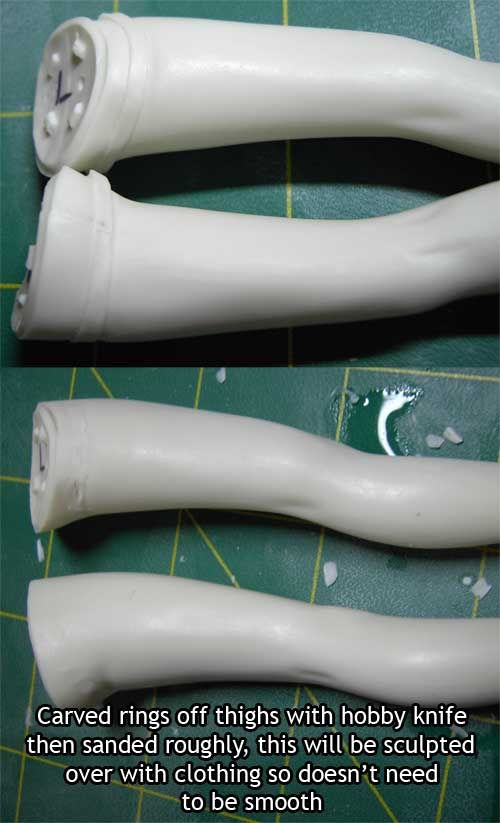 The rings on the top of the thighs needed to be removed. Tight bicycle pants are being added to this model so I didn't want any bumps coming out past the normal curve of the skin. Next the torso was fixed, this is part one of the official sex change!!! I took before and after pics of a few angles.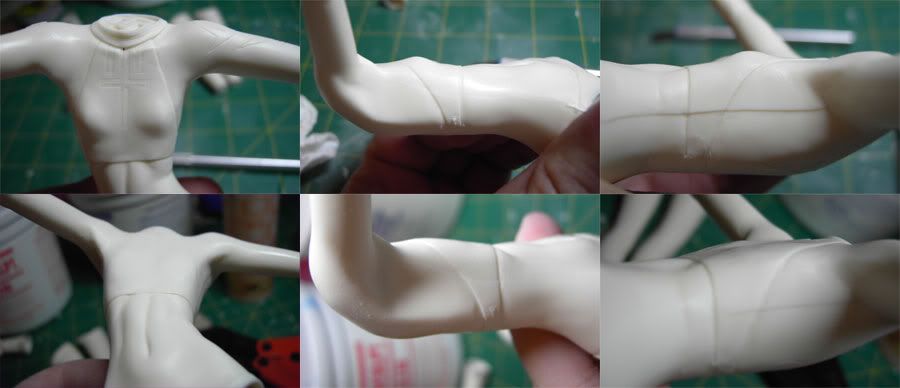 Tattoo needed to be removed but I only sanded it off on the areas where the final skin will be exposed. The rest will be under the new crop top.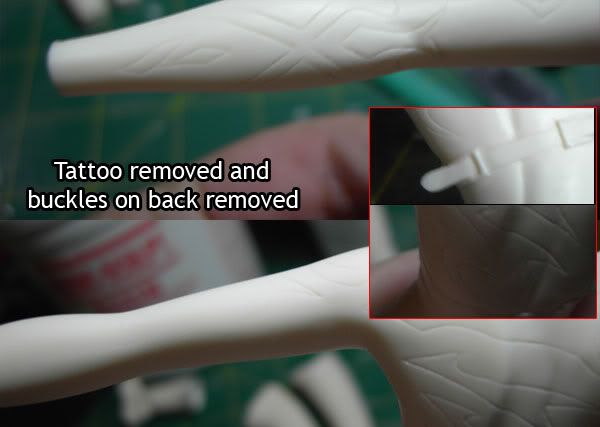 I've decided I want to permanently attach the legs to the torso for ease of sculpting the bike pants he'll be wearing. This pose is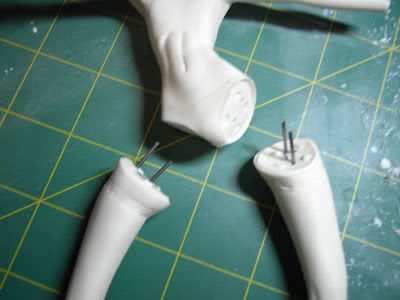 so insane, it's almost impossible to hold the legs together with the torso even with tape. Is this tactical error number one? I don't know but I'm going with it. I used a pin vice to make the pinholes and cut the tops of some nails for the pinning. I didn't want to use wire or anything that bends because I the pose places a lot of stress on the pieces. As I've yet to finish a normal resin kit, I don't know which is stronger out of epoxy glue and superglue, so I'm going to use epoxy on the right leg and superglue on the left. I can't imagine either of them will ever pop out but if they do I'll be up the creek as I'm sculpting over the top. However, when I finish this project I'm not going to be painting my original, I'll make a cast and paint that.