-------------------------------
Time: 5hrs

Total Time : 35hrs & 48mins
-------------------------------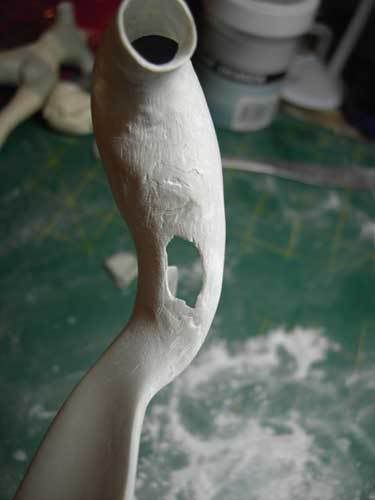 I haven't been updating the blog much although I have been doing a little work here and there over the last few months. The bulk was taken out of the side of the cloak but it was impossible to do without leaving the big hole!!! It was filled with some resin and sanded to fix it.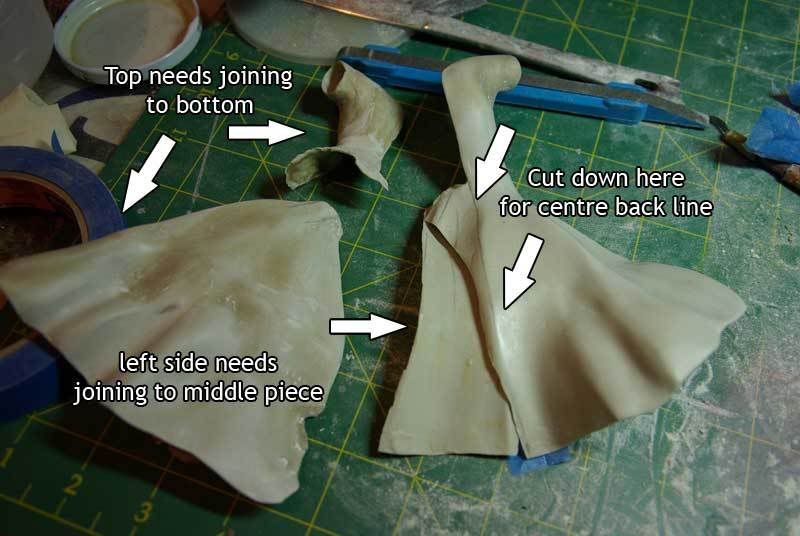 I've decided that I'll keep the cloak in two separate pieces to allow easier mold making for when it's cast and most importantly to allow the final figure to be displayed with or without the cloak. The right side of the cloak was joined (top to bottom) earlier on but it's still a fairly uneven shape at the back. I marked off the dead centre in pencil so it could be cut off with a dremel.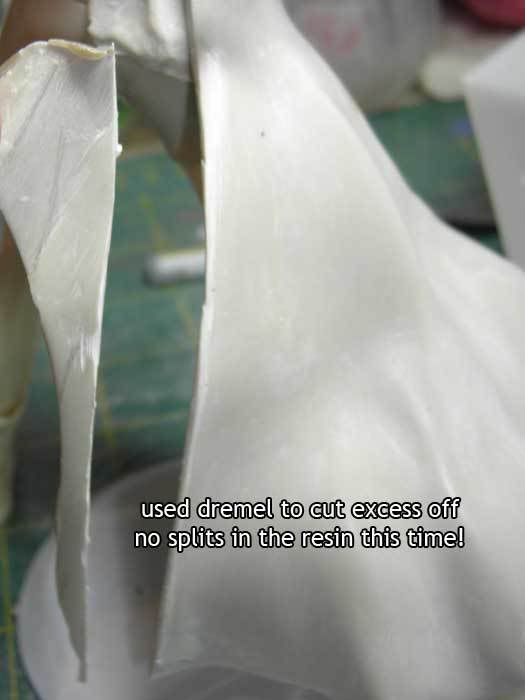 There's yellow putty here & there, mainly to strengthen some of the weak areas. It's much cheaper than MS and cures in minutes instead of overnight. The dremel was used to cut the piece off and quickly sanded to clean up the edge. I've taped the right side of the cloak and the left side of the top cloak firmly to the model ready for fixing up all the loose pieces.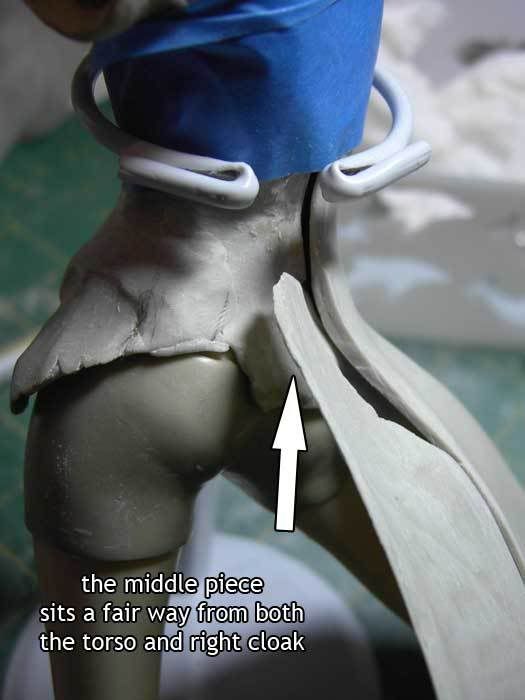 The middle piece fits nicely next to the right piece but it sits a fair way away from the torso piece and there's a gap right at the top between the two sides.